One of the best things about UX maturing over the past 5-10 years is that even as technology has attempted to digitise everything from our surroundings to our brains, a lot of the processes and techniques have worked in the opposite direction, at least early on.
Having worked with graphic designers since the mid-90s (and growing up with one for a sibling), I've always had trust in people who grab a piece of paper and sketch a bunch of ideas before starting the mechanical build of a brand, prototype or site – in my case usually with the assistance of caffeine and a pseudo-office to minimise home distractions.
Case in point below – when I interviewed for World Nomads last month, besides redesigning their mobile home page, I printed out both the existing site and my ideas on A3 and scribbled my talking points around as a discussion guide. Whether they agreed with my direction wasn't 100% clear, but I'm sure they understood it!
The current site: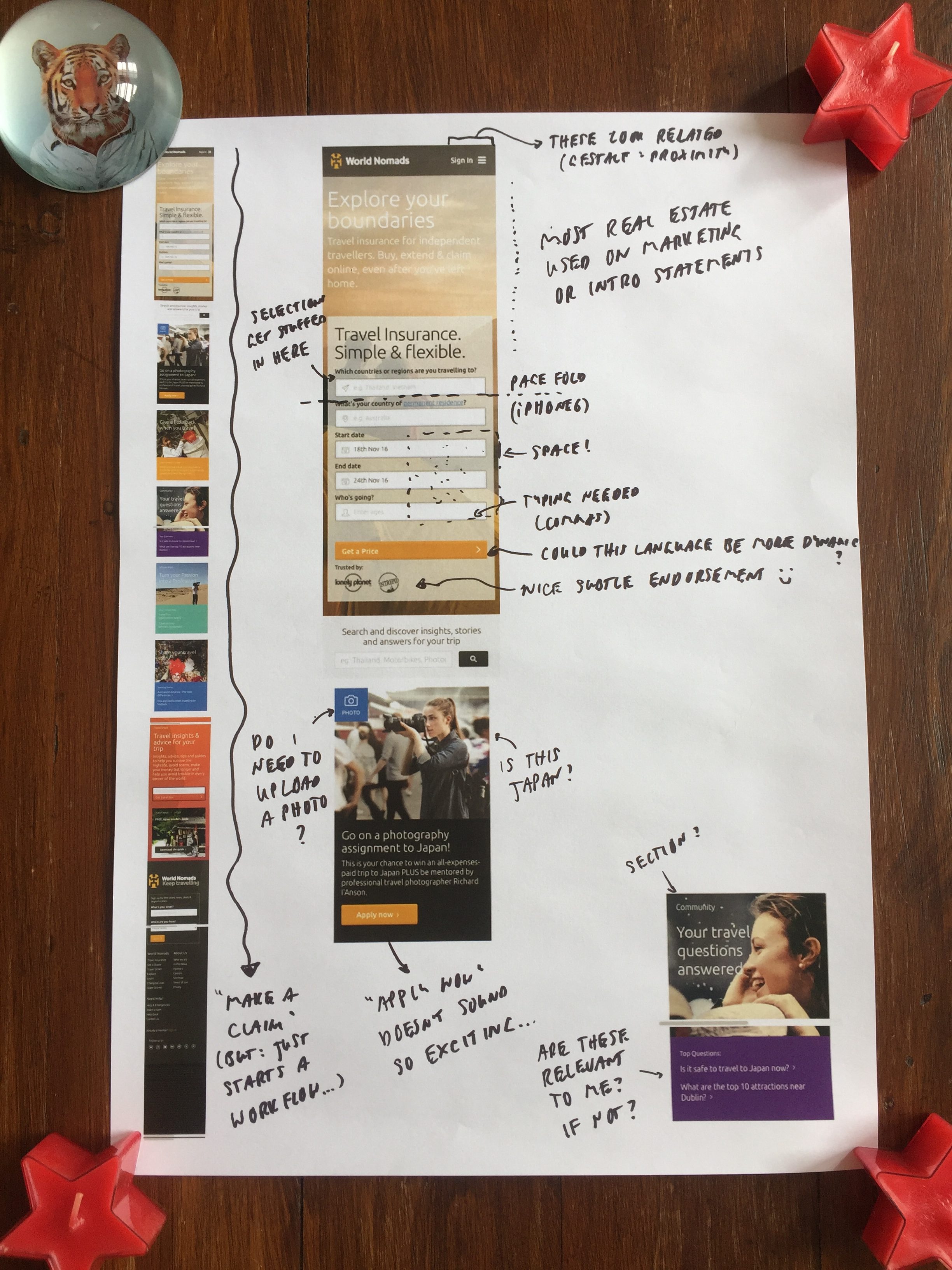 New and improved by me: